Property industry players and social advocates have had a mixed response to the Victorian budget, attacking new housing taxes and a modest social housing program while praising a focus on infrastructure and planning.
The industry hoped increased taxes on foreign buyers would not have a major impact, but the state's peak real estate body had some praise for funds to better plan priority precincts, infrastructure and support for regional businesses.
Real Estate Institute Victoria chief executive Robyn Waters was troubled by the state government's increase in property taxes, part of which propped up the budget following the predicted $5.2 billion, four-year write-down of stamp duty revenue.
"The reliance on property taxes is of great concern to our industry," Ms Waters said. "We appreciate the government has a big infrastructure agenda, but they can't keep dipping into the same revenue pot to fund their promises."
The extra stamp duty foreign buyers pay will be increased from 7 per cent to 8 per cent, and the extra land tax they pay will be increased from 1.5 per cent to 2 per cent. Both of these figures are the same as what foreign buyers pay in NSW.
Marshall White director John Bongiorno said it would drive buyers away.
"They are sending a message to foreigners [that] we don't want any investment," he said. "It will certainly decrease sales to foreigners which will hurt revenue in the long term."
Kay & Burton's Jamie Mi said the impact would be minimal, but agreed it sent the wrong message.
"It's not good news to a lot of our clients but they've already paid quite a bit so it doesn't concern them that much," she said. "It just shows how commercial the government views the relationship with foreign investors. It's not a welcoming gesture."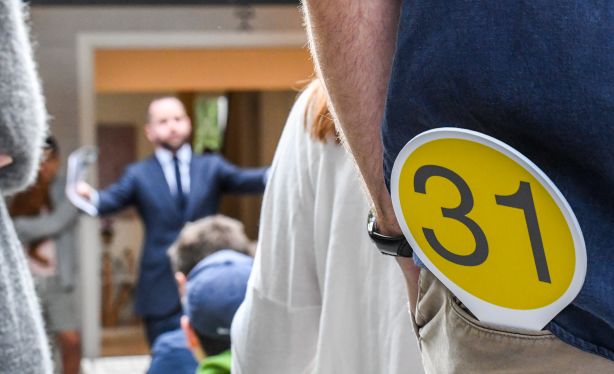 Chinese international property portal Juwai's communications director Dave Platter agreed it would have minimal impact.
"This tax, because it's so close to what you see in Sydney, I wouldn't expect it to have a huge effect," he said. "It's just more nickel and dime-ing of foreign buyers."
The removal of a land tax exemption for vacant land next to a principal place of residence wasn't of much concern, either.
"I could probably only think of one or two. I think it would be very minimal in the prestige areas of Melbourne," RT Edgar Toorak director Mark Wridgway said.
Mr Bongiorno agreed. "I think that's a next to nothing announcement. You're probably talking about 0.000001 per cent of the market. It's nothing," he said.
Ms Waters had some praise for the government's agenda despite her concerns it was funded by property taxes.
"The REIV welcomes the payroll tax relief for small business and commends the government for adjusting the rates in regional Victoria so that by 2022-23 regional businesses will pay the lowest payroll tax in the nation," she said.
"The REIV is also pleased with the investment in new urban growth corridors and precinct plans which we have consistently advocated for.
"Included in this is $173 million for the Geelong City Deal and an additional $18.8 million for services.
"We welcome the Fishermans Bend Framework which includes homes for 80,000 people and the investment in the innovation and employment clusters in Sunshine, Monash, Dandenong, LaTrobe and Werribee."
Social advocacy groups the Victorian Council of Social Services and the Council to Homeless Persons slammed the state government's commitment to build 1000 social housing dwellings by 2022, saying it was well below the amount needed to house the 82,500 people on the public housing waiting list.
CHP chief executive Jenny Smith said the recent killing of homeless woman Courtney Herron showed there was an urgent need for more social housing.
"Even with the projected increase in social housing in this budget, there will still be a reduction in the proportion of all housing in Victoria that is social housing from 3.44 per cent in 2018-19 to 3.42 per cent in 2019-20," she said.
"That means it will still be getting harder for people who cannot afford private rental to access the social housing safety net they need."
VCOSS chief executive Emma King echoed the concerns.
"We need to build at least 3000 new public and community housing properties annually for the next decade, just to keep pace," she said.
"If you don't have a safe, secure and affordable roof over your head you can't lead a good life."
Source: Domain Australia