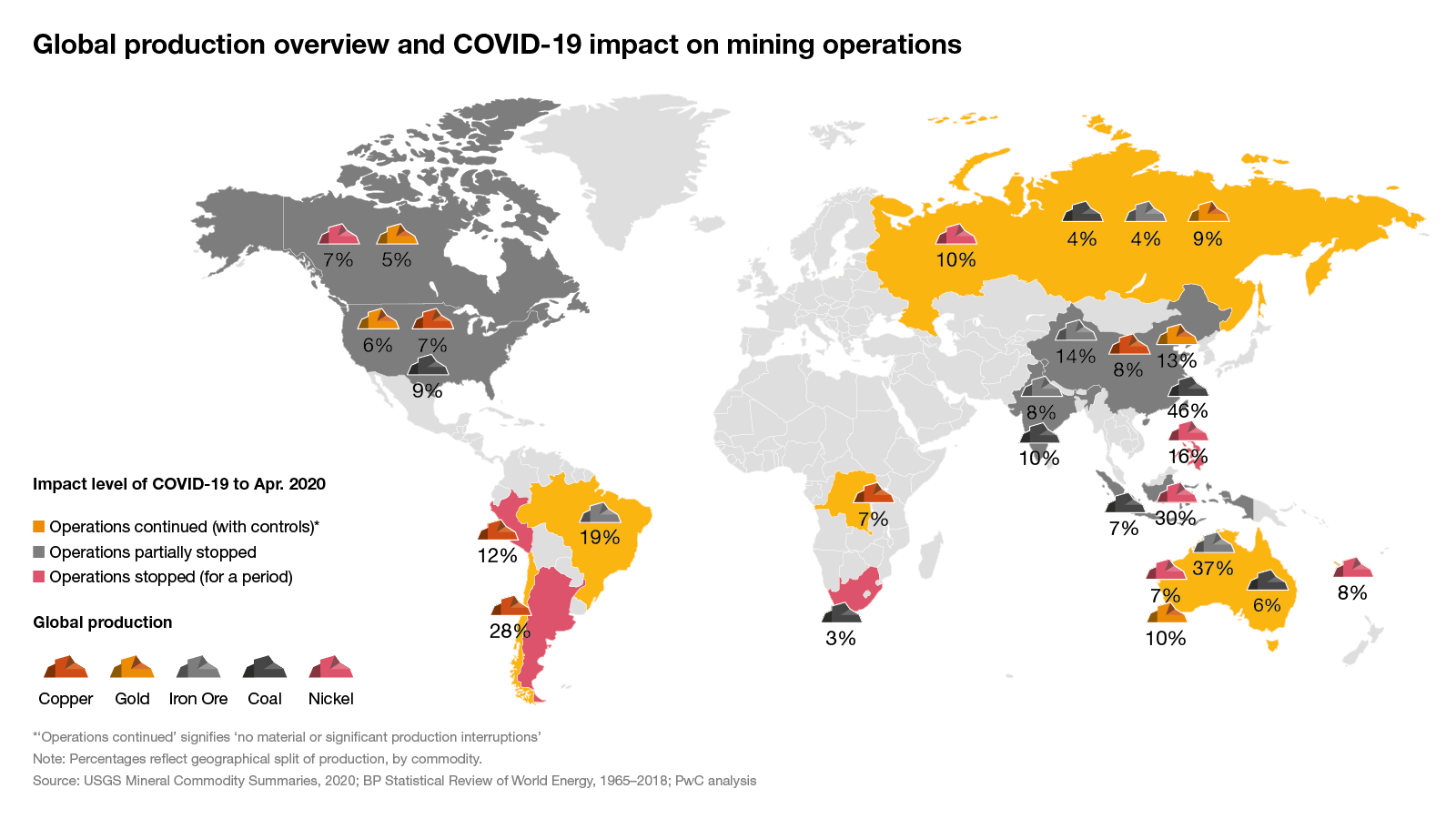 The impact of COVID-19
An event without precedent in living memory, the COVID-19 pandemic is challenging several long-held truths about mining. Many miners, some for the first time, are experiencing the downside of global supply chains, ultra-lean operations and specialisation. But the pandemic is also highlighting the sector's resilience and the role that miners play in supporting communities and the broader economy.
The Top 40 have shown they can innovate, adapt and respond to this crisis along with the best. Now is a good time to assess which of those tactics were effective and should be codified to help miners prepare for future disruptive events.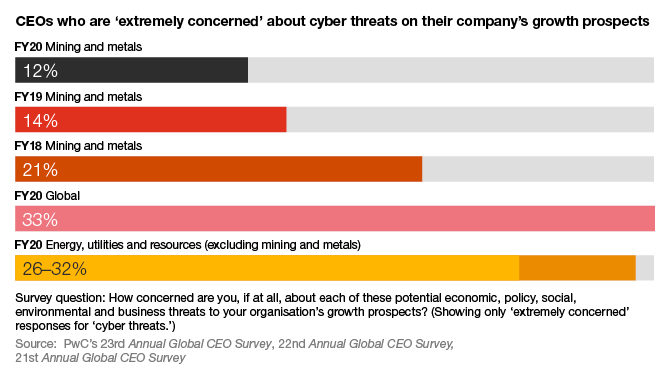 Cyber
Mining companies may think they're an unlikely target for cyberattacks, but as reliance on autonomous and digital technology grows, so too does the cybersecurity risk. And the consequences can be a matter of life or death. Cybersecurity should be an integral part of the Top 40's safety and business strategies. Mining companies are renowned for putting safety at the heart of everything they do. But with the growing risks associated with mining automation, cybersecurity also needs to be a core aspect of safety.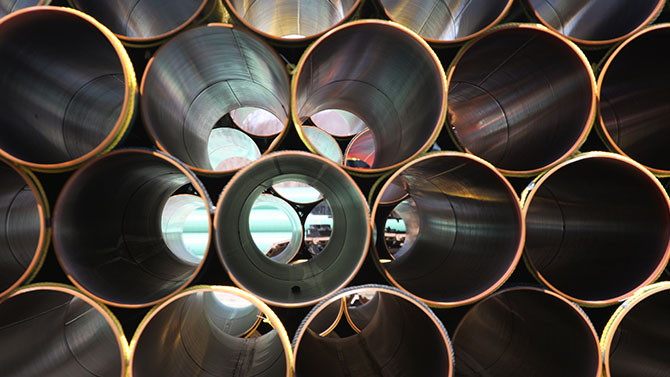 Workforce
Coming out of COVID-19, there's a need to reimagine the new normal for workforce planning, including taking a fresh look at FIFO and contracting/outsourcing arrangements. What's worked for the past few decades is being questioned, particularly by the workers themselves. The proposition around establishing a community, having your family live with you has been highlighted more greatly in recent months. Running in parallel, the pandemic has reinforced the need to continue to push automation through and post-COVID-19.
Supply chain
Global supply chains have proven highly effective in driving down the cost of mining, as has a focus on hyper-efficiency, lean principles and just-in-time techniques. But the pandemic has exposed the vulnerabilities of this model. When borders closed and factories went into lockdown, those miners reliant on transient workforces, minimal inventories and low diversification struggled the most.
At least for their most critical supply chains, the Top 40 may need to consider an alternative approach: improved inventory management combined with globally diversified or locally sourced and financially viable resources. This would not only de-risk mining companies against a similarly disruptive event but also help develop and build resilience in local communities.
Looking ahead
In some respects, the mining sector is well-situated in the wake of COVID-19. But the longer-term impacts remain uncertain, and ongoing disruption is likely. Top 40 miners should take advantage of their current position of financial stability to revisit their strategies; consider a collective step up in ESG behaviours, metrics and reporting disciplines; and undertake a review of cyber risk within the broader remit of safety first. These measures will ensure their businesses can enhance their resilience over the long term and meet the demands of the global economy to maximise the opportunities to resource the post COVID-19 future.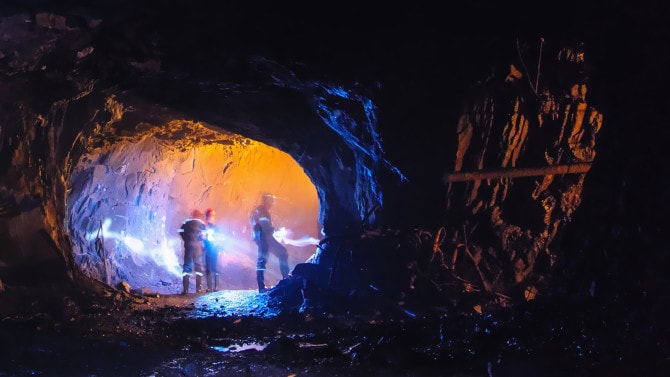 By Franz Wentzel, Partner, Global Consulting Mining Leader, PwC Australia