The NSW and Victorian outbreaks remain stubbornly high in the face of strict lockdown measures, renewing focus on vaccinations as the path forward. The vaccination rollout is finding its gear, led by a sharp acceleration in NSW, putting the rollout on track to meet reopening thresholds by November.
Analysis:  Australia's path to reopening in international context
International rollouts suggest achieving the 70% and 80% vaccination thresholds for the 16+ population is possible but will require continued high vaccine uptake. Countries with well-developed rollouts are increasingly meeting or exceeding these thresholds, with the Canadian and Singaporean rollouts recent success stories, and vaccination coverage continuing to climb in the UK, Spain and Portugal.
Activity and employment in Australia recovered strongly from the initial 2020 lockdowns and has tended to also bounce back well from short-lived snap lockdowns, in each case supported by fiscal and monetary policy settings. In many parts of the world, employment and activity remain below their pre-pandemic levels. The extent of the recoveries in these highly-vaccinated economies and the transition to ongoing growth alongside the rebalance of activity back towards services, will be important to monitor as a guide to outcomes to be expected as reopening occurs in parts of Australia affected by protracted lockdowns.
The early indications are positive in those areas with high vaccination rates, with mobility indicators pointing to activity being relatively resilient in the face of the spread of the Delta variant, with high vaccination helping to avoid stringent restrictions or large behavioural responses.
While tight restrictions are likely to persist in large parts of Australia for some weeks yet, vaccinations continue to provide a pathway towards reopening and underscore our forecast for a rebound in activity and a resumption of improvement in the labour market beyond the near-term impact of lockdowns.
The week ahead
Australia: Retail Sales for July and pre-Q2 GDP partials of Construction Work Done and Capex headline the week. Given virus developments, all three will be seen as very dated, with August retail sales likely to be significantly negative and Q3 GDP also recording a very significant drop in activity due to lockdowns. Weekly ABS Payrolls to 31 July are published on Thursday and should show continued lockdown impacts.
International:  The Jackson Hole Symposium starts Thursday with Fed Chair Powell's Speech likely to be watched closely for any inferences on tapering and progress on the Fed's goals of maximum employment and at target inflation under the average inflation targeting regime.
Chart 1: Australia's rollout is accelerating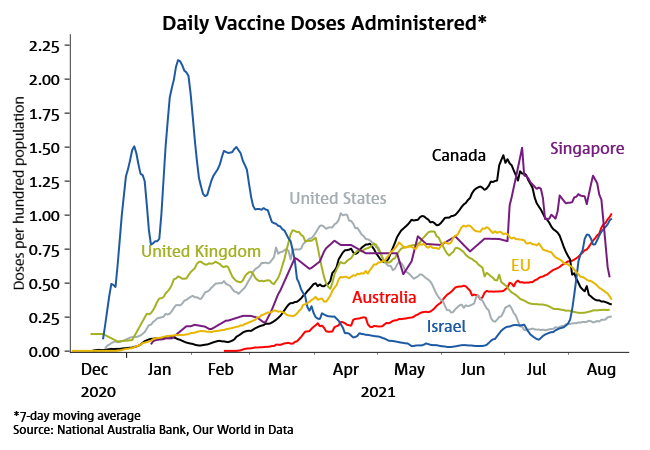 Chart 2: High vaccination is proving achievable